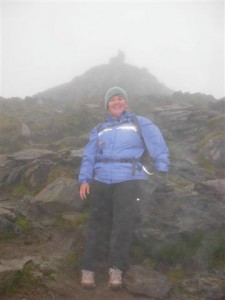 Michele Moore,BA., (UPEI), RMT, CFR
I am a 1999 graduate of Sutherland-Chan College of Massage Therapy in Toronto, after returning to school following a career working with developmentally handicapped adults.
I am also a certified foot reflexologist.(2013)
For those unfamiliar with foot reflexology, it is a focussed pressure technique applied to the feet. It is based on the premise that there are reflexes throughout the feet which correspond to all the parts, glands and organs of the entire body. By working the foot reflexes, the body's natural electrical circuit works along with the nervous system to clear any blockages restoring balance to the system and enhancing circulation and relaxation.
My therapeutic approach draws upon multifaceted training, including advanced courses in myofascial release and pregnancy massage, as well as years of clinical experience. I am effective in treating a wide range of conditions and enjoy working with my clients to achieve optimal results. For those who choose, I offer the use of essential oils (aromatherapy) to your treatment. I am dedicated to adhering to the highest professional standard and working with you to improve your wellbeing in a safe and caring environment.
In my spare time, I enjoy hiking, Zumba, snowshoeing and travelling. In 2005, Laura and I partnered with the Arthritis Society and Joints In Motion to hike the Grand Canyon, raising $9,400.00 for research and local program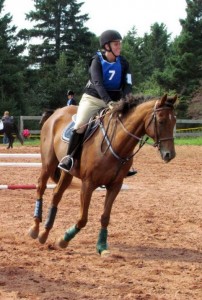 Laura Dear, RMT
I graduated from ICT Northumberland College of Massage Therapy in 1999 and have been practicing full time in Charlottetown ever since. I have extensive post-graduate training in myofascial release which aids in the treatment of many muscular conditions. I also have advanced training in Kinesio Taping which can be used for muscular and ligament injuries as well as for lymphatic drainage and joint stabilization.
Since taking "TMJ Mastery" with John Corey, RMT in 2011, I have been specializing in the treatment of Temporo Mandibular Joint (TMJ) Dysfunction. I am very encouraged by the success I am having in the treatment and management of the associated signs and symptoms of this painful condition.
Before I became a Massage Therapist, I taught snowboarding full time at Blackcomb Mountain in Whistler, BC and still enjoy getting out periodically through the winter. Most of my spare time is spent with my family but I do manage to carve out time to ride my horse and compete at local shows and Horse Trials. In October 2012, I ran my first Half Marathon with a time of 2:10:53! Since then, I have been an avid runner logging 20-30km a week and have done the Charlottetown Marathon (half) and the half at the Bluenose in Halifax.